Pyschological Health & Well-Being Programme 2016
AIMST Counseling & Advisory Service Unit (C.A.S.U), as part of its "Psychological Health & Well-Being Programmes" invited an international speaker Ms. Judy Johnson from Halifax, Canada for a talk at AIMST University on 8th June, 2016.
Ms. Johnson is a member of Brahma Kumaris, Canada and was on education tour throughout Malaysia. She is a motivational speaker and an expert in "Leadership Development & Organizational Effectiveness." She delivered a talk on "Tools to Integrate Values in Education" to medical students.
She spoke mainly on managing stress, being resilience, personal responsibilities, followed by a workshop; a practical session on activating positive energy to be resilient and induce well-being and happiness.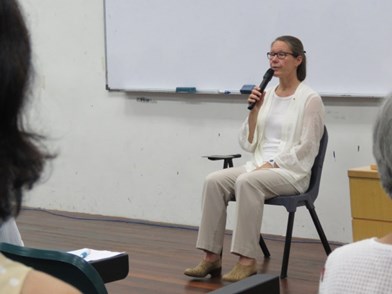 Contributed by: Ms. R.T. Letcimei, AIMST University, Malaysia.
Source: AIMST E-Bulletin Volume II Issue II (July 2016)